Have I ever mentioned on here how much I love self-dates? Dressing up and going somewhere new. Taking yourself out to dinner and writing in your diary. Walking through a park, camera in hand. Heading to the cinema and sipping wine while you watch.
Sunday was a good chance for some solo Sequin time, so I drove out to Port Adelaide for a book fair and a poke-around. I got quite a few books, including one on French slang which is pretty funny.
The markets down there however are in desperate need of some love: looking seriously dated. I had a fossick through a costume/vintage stall but was generally overwhelmed by the "antique" (crap) and cheap, plastic (crap) found in every direction.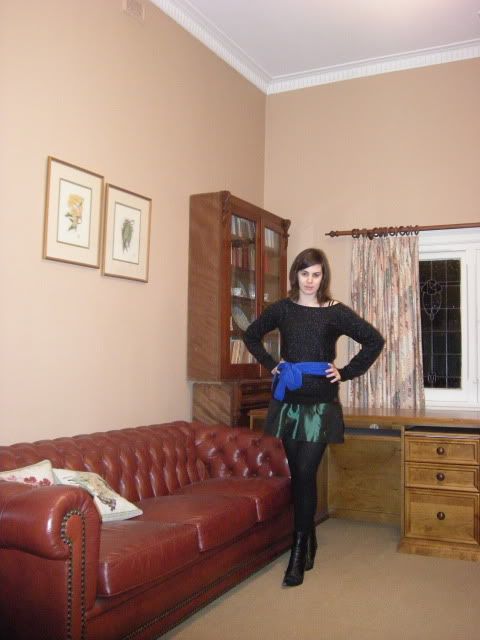 Shiny shiny! Over the winter drab in a big way.