Sequin Cat has been out of action lately! Putting in the long hours at school, spending time with the boy and trying to catch up on all of your blogs. How does everyone manage?
Back around Christmas I emailed the wonderful
cute boys with cats
a photo of the manfriend and his feline friend. Forgot all about it till we were hanging with my cat today and he mentioned the site. Cue a good half-hour of pleasant trawling to see if his pic had been uploaded. Success!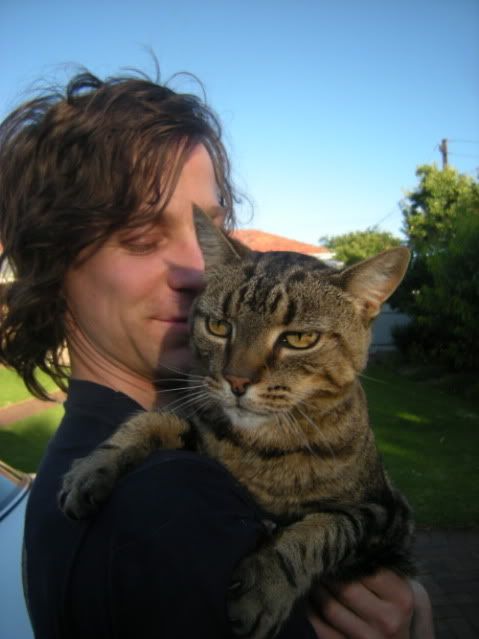 See the original here.