Look at what found its way to my doorstep a few days ago!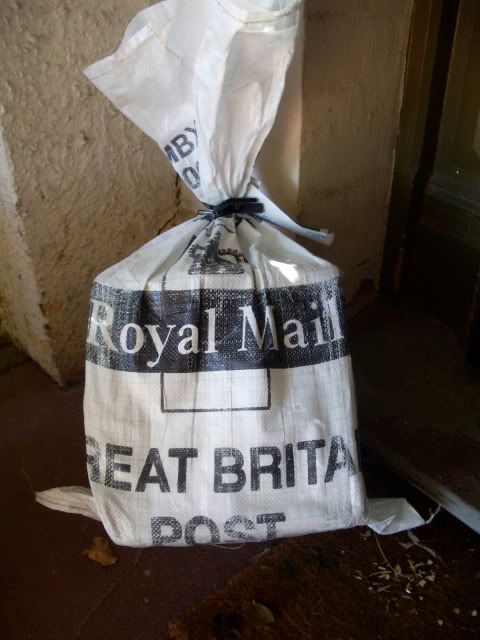 A giant sack, all the way from the UK. Inside? A big box from the Folio Society containing a birthday treat that I will probably not receive till I get home from Paris (my birthday is in September....)
Isn't this the coolest packaging to come home to?