The boyfriend's mother is an avid shopper and is often coming home with goodies for her two children, and increasingly for me too! What's rejected by her daughter usually finds its way to me, something that I'm not complaining about.
Coral bridesmaid's dress? Yes please!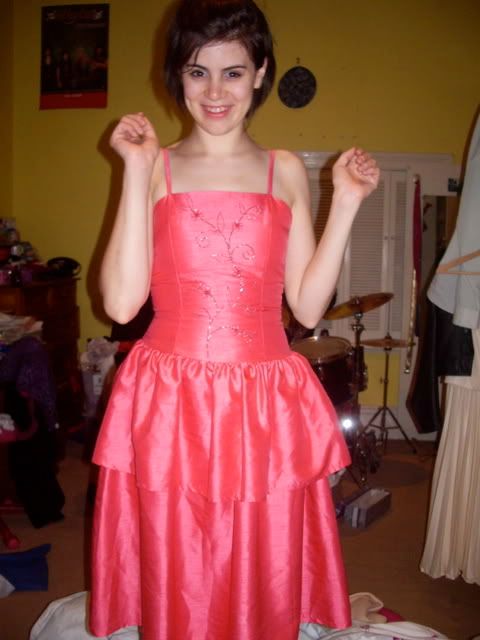 Rejected by its intended owner. I snaffled it up with glee and wore it to a Valentine's dance. Excuse the cheeky squirrel face of intoxication.
I was thoroughly spoiled by the boyfriend's family for Christmas and received my own stocking of treats as well as this beautiful vintage number: