What is this, some sort of
outfit blog
?!
Well, kinda. Trying to make up for recent quiet and clear the stash of photos sitting on my hard drive. Can you believe I've hardly spoken about
Europe
?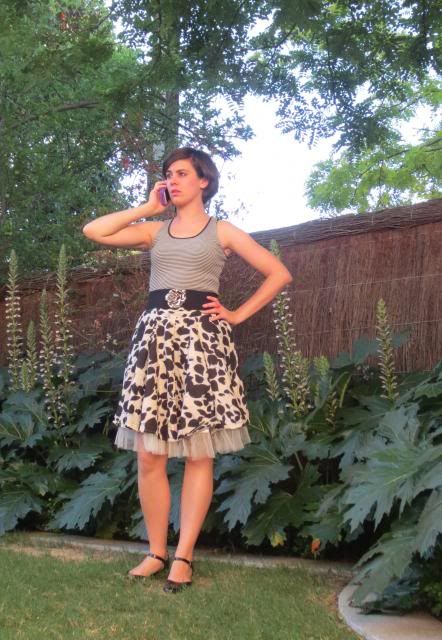 I may be a silly goose, but I am actually on the phone here.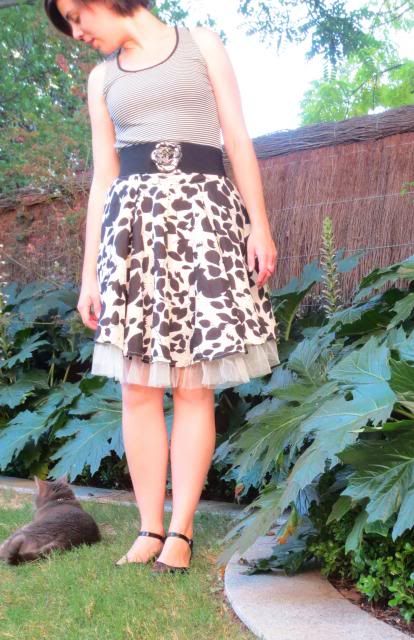 Hi there!
I swear my cat is the friendliest. If you're doing something outside, like a dog, she'll pad over and check out what you're up to and keep you company. So sweet.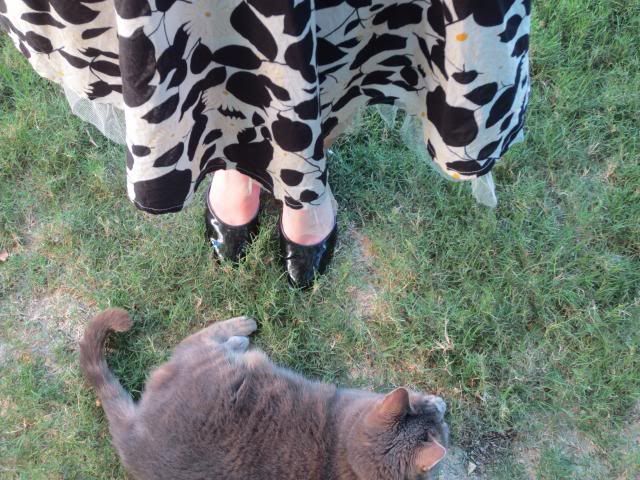 Shiny shoes, fluffy cat.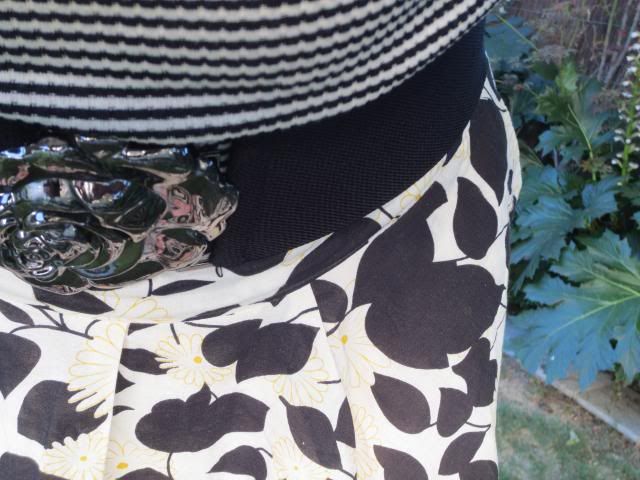 This op shopped skirt came with the cute belt!
Clashing prints for a hot day of exam supervision.