Stop me if you've seen any of these before! Looks like a few weeks' worth have been smouldering (!) on my hard drive, just waiting to be unleashed upon the world.
Let the (outfit) feasting commence!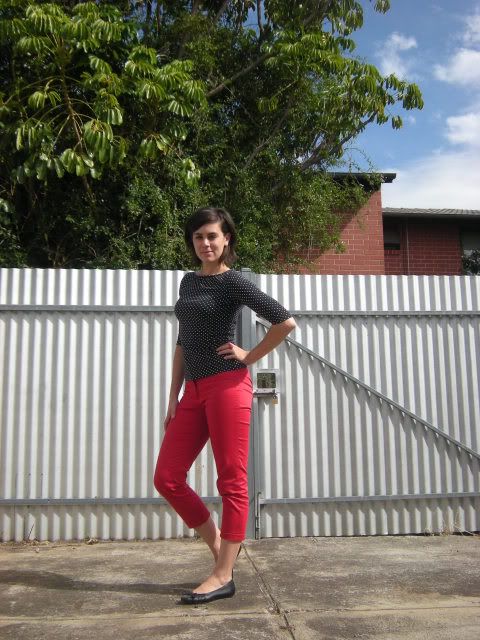 When too tired to think about wardrobe options, go for the tried and tested. Then squint.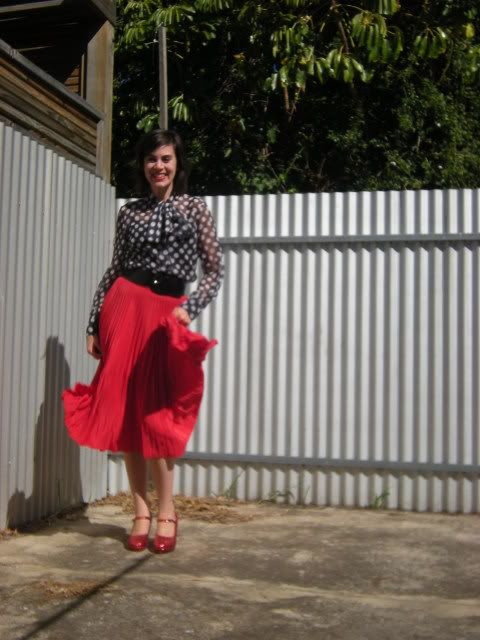 SUCH a me outfit! I really love my ruby slippers. Wore this to a physics teaching conference... I fit right in.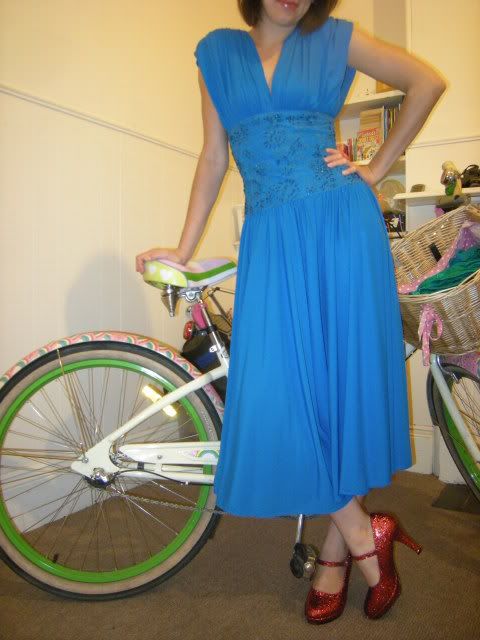 Not the most appropriate footwear for birthday dinner but I do love them. PS: Bicycle!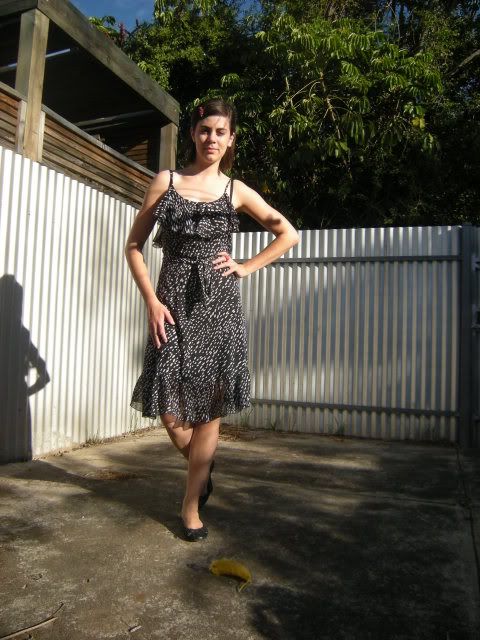 It's been a warm autumn.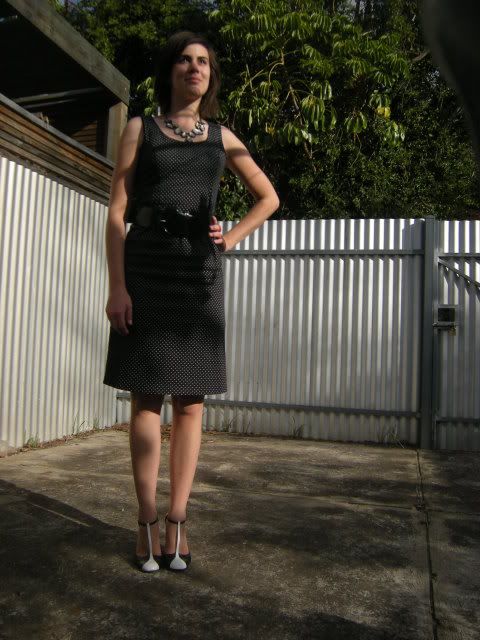 Wake up. Put on black dress. Work.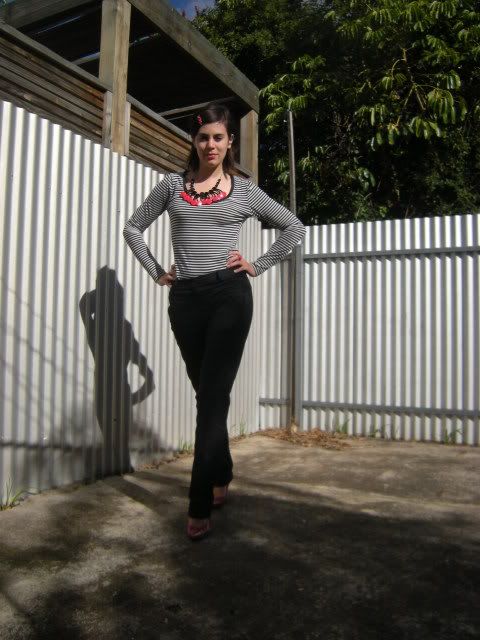 Monochrome at school.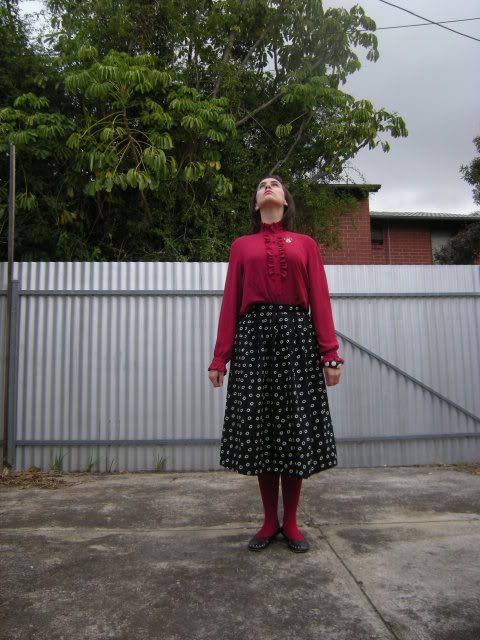 Praying for rain/Friday.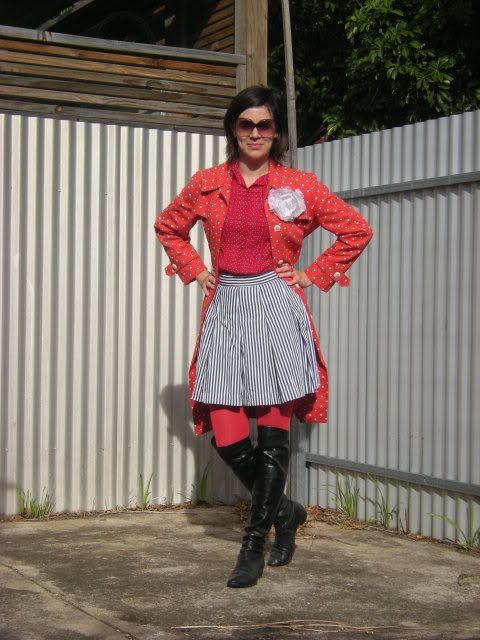 Finally, some weekend wear! Rugged up for a cool (yet sunny) day.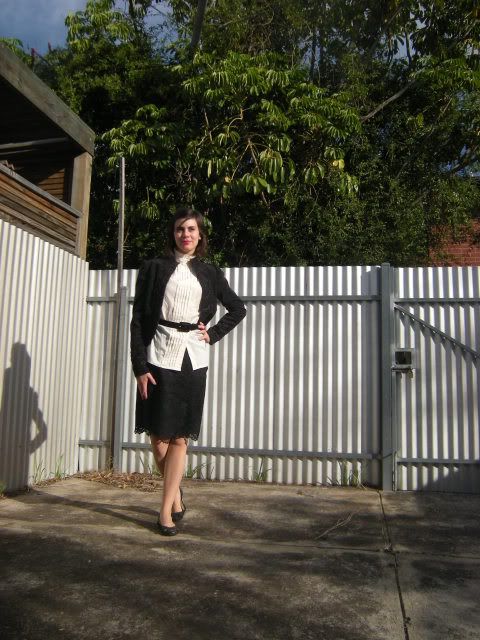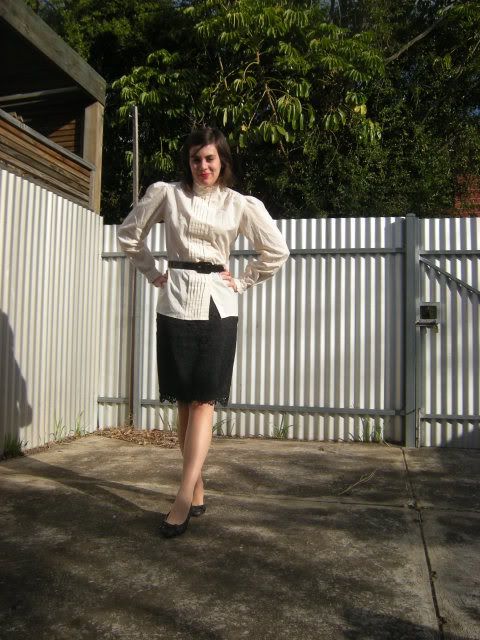 Power shoulders mean business.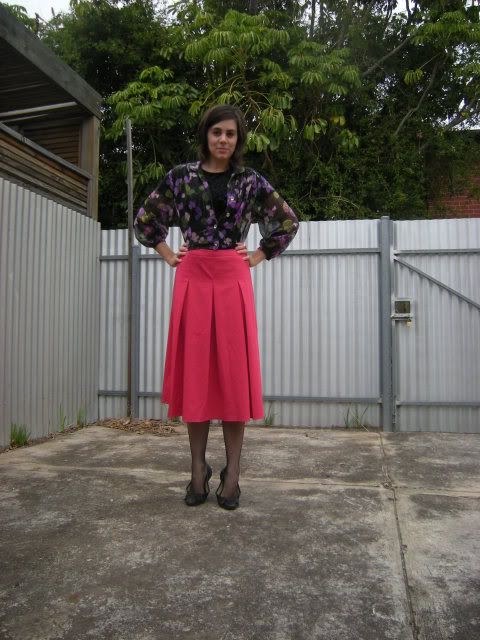 Trying something different. Like fishnets. And something other than red.
Back to
infrequent
regular programming.