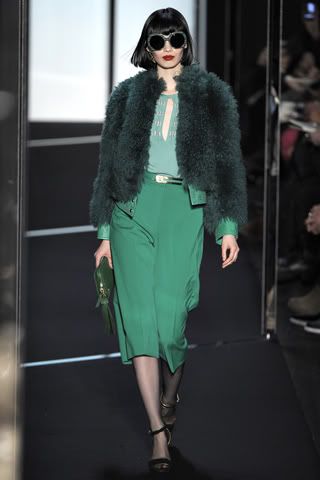 I know I'm a bit behind the blogging bandwagon on this one (
Hello?! Summer colours have been and gone in the Northern Hemisphere
) but this image of Diane von Furstenberg's Autumn 2011 show has been bouncing around my brain for the last few days.....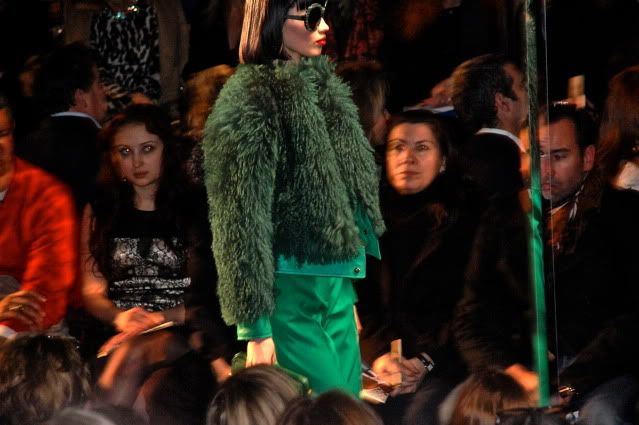 It seems others are picking up on the green theme as of late: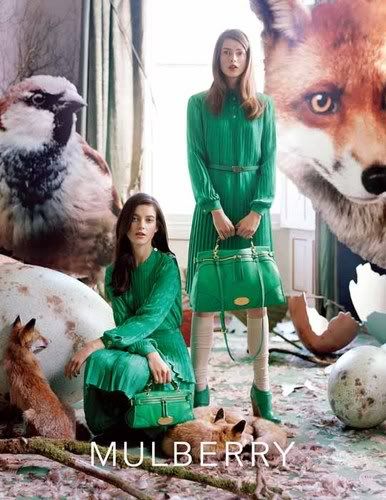 Another great Mulberry campaign.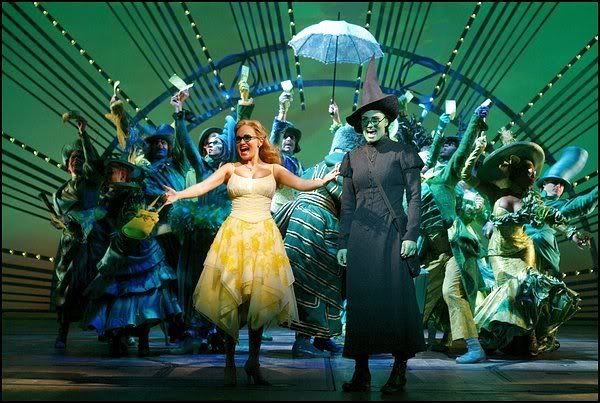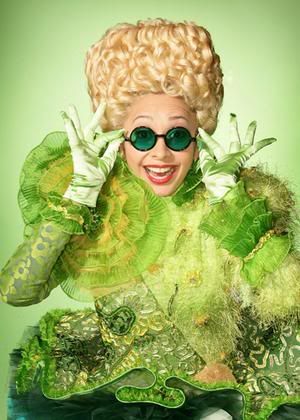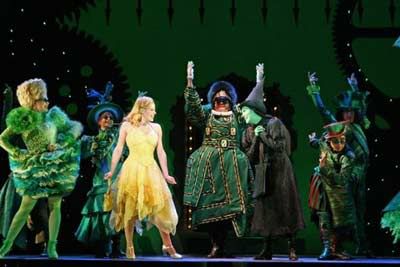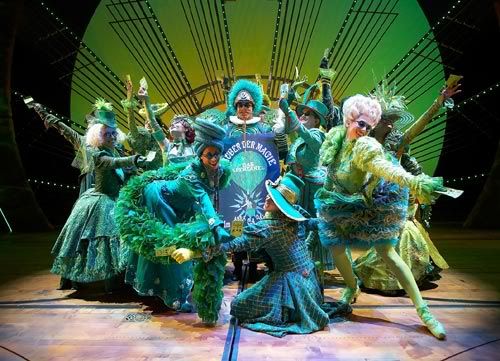 Superstar musical Wicked, which I was lucky enough to
go see in May
.