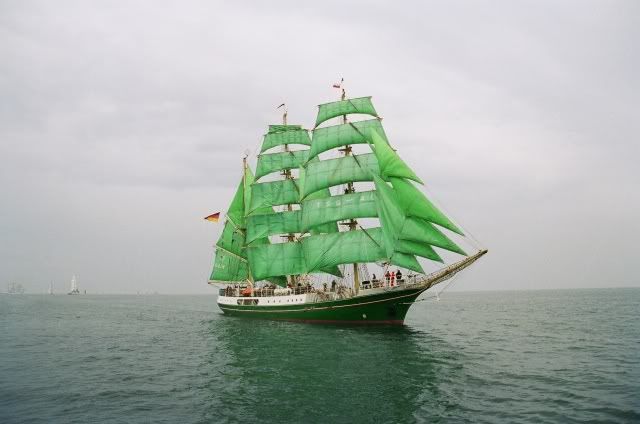 The German sailing ship Alexander von Humboldt in the Tall Ships' Races 2003
.
Hello you! What mischief have you been up to this week? Here's what's floating my boat.
Playing detective. All I need is a (polkadot!) trench and a pork pie hat!
Going for long runs.
Making positive steps towards producing my own Happiness Handbook, or something of the sort. It may manifest itself as a zine, seeing as I have access to photocopiers and coloured paper. Whee!
Walks around my neighbourhood, seeing what's new, patting cats and taking photos of flowers.
Continuing to challenge myself cinematically, given my film predilections are somewhat limited.
And the not-so-happy-times?
Manfriend coming off his bike at speed and getting all scraped up


Winter ennui back again this year


Having trouble finding a decent place to rent


Feeling as though I'm not giving teaching my full attention
She'll be right! What books are you reading? What flowers are you sniffing? What TV shows are you really into at the moment? When are you next going to the theatre? Send your friends a thank you text! Book a nice restaurant for this weekend! Start planning your summer holidays!