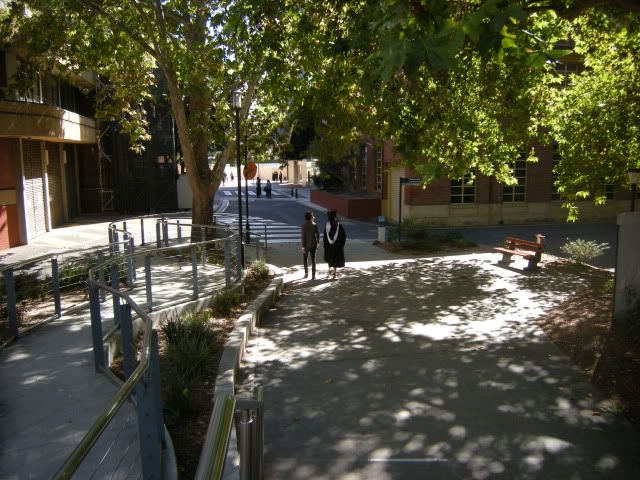 What a week!

He graduated. I graduated. He finished his first term of Honours. I finished my first term of teaching. I spent the
whole weekend
(and every night) at band practice. I ate so much good food! Drank champagne all afternoon long. Got into evening naps (5-6pm, with the lights on). Dropped off my car for repairs. Figured out in my journal how to make myself happy again. Thought in French. Lunched with lovelies (
hello!
) Saw Bob Dylan. Went for rides in the sunshine.
To come? BANDBANDBAND then Perth. Hosting French guests!
Hopefully
seeing friends amongst all the chaos and translations.