Was given a verbal slap on the wrist by a good friend today for undisciplined blogging - not chronicling every outfit and going days between posts.
Things have been.... hectic around here as of late. I won't go into details, but the last week of school combined with multiple demanding commitments has left this cat pressed for time and stretched to her limit. TIRED.
Onwards and upwards, yes?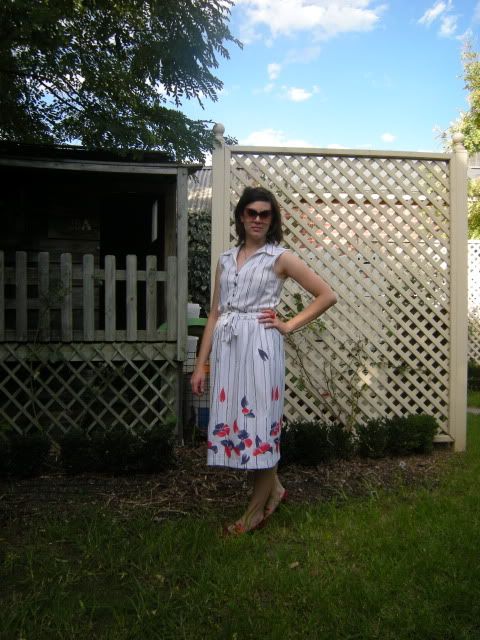 Cotton dress for one last hot day at school.