Behold my very limited wardrobe that you are sure to be seeing a lot of over the coming months as I establish roots in France. I am limiting myself to two(!!) skirts, plus the black pants that make up my band uniform. Expect uber-outfit-recycling.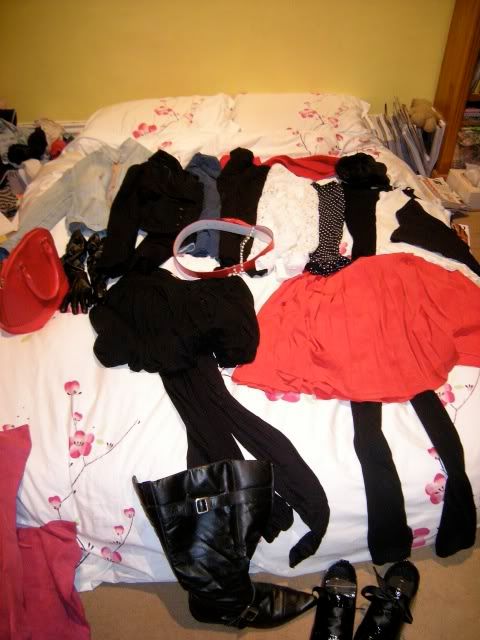 L-R: Red bucket handbag, black vinyl ruched gloves, denim bomber jacket, black tuxedo jacket, black bubble skirt, french blue men's jumper, black turtleneck, black v-neck, patent cherry red belt with pearls, white lace shirt, red knitted scarf, black and white polka dot top, sheer black tank top, white singlet, oversized black flower, black singlet, cherry red pleated skirt, leggings, stockings, boots and black patent lace-up brogues.



Wednesday is D-day as we fly out of Sydney to Amsterdam, then onwards to Belgium and Paris. I'll post where I can.

A bientôt!