What a wonderful time of year. The city is alive with festival upon festival; the nights are warm and uni is only just going back. The fact that this is irrelevant to me seems to have passed me by as I've dropped in on my former campus every day this week.
Last weekend I was lucky enough to have a daddy-daughter date at the Garden of Unearthly Delights and enjoyed people-watching while standing in line....
The three dames running the Spiegeltent were amazing.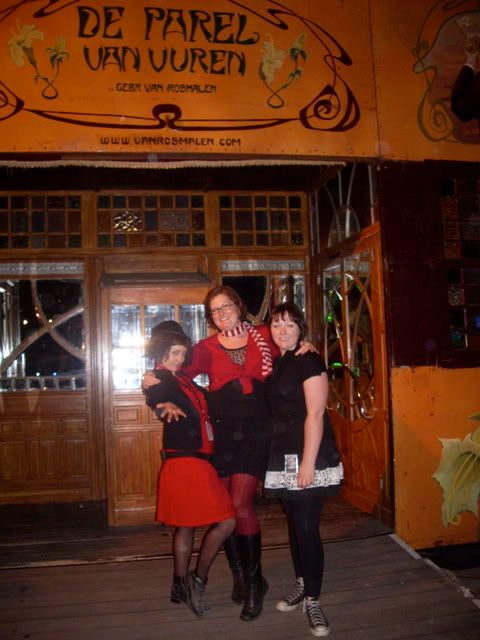 I was particularly a fan of the lady on the left. Black vintage tuxedo jacket, cherry red military epaulette dress, top hat and dusty ankle boots. How did she manage to make even her bumbag look stylish? Amazing.
Although not intentionally, I was fortunately attired appropriately for the colour theme of the evening: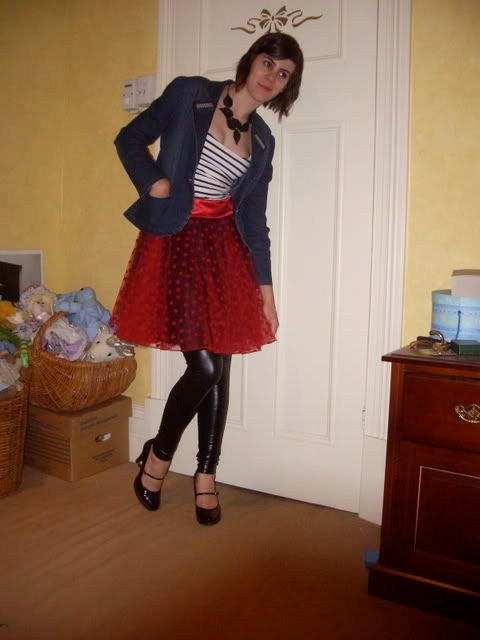 Loving the latex-look leggings and patent shoes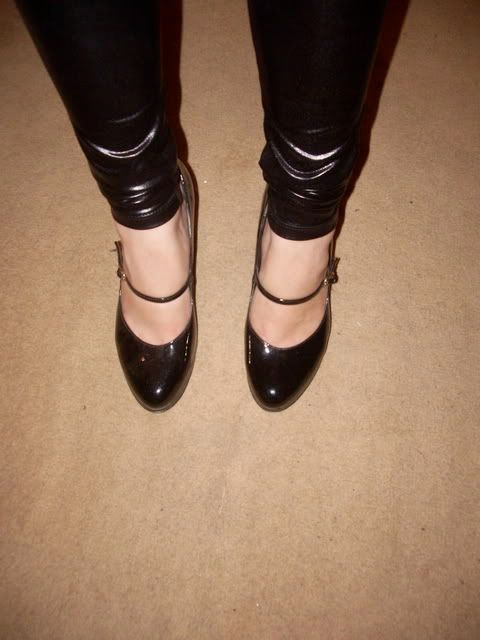 The Fringe opening parade is on Friday night and I'm looking forward to dressing up...