I've spoken a few times about my feelings towards black pants.
They're my equivalent of a "lazy day" outfit. When you're tired, and not feeling the love.
Black pants, and a cosy wool jumper make a comfortable (pyjama) ensemble (suit). Work approved!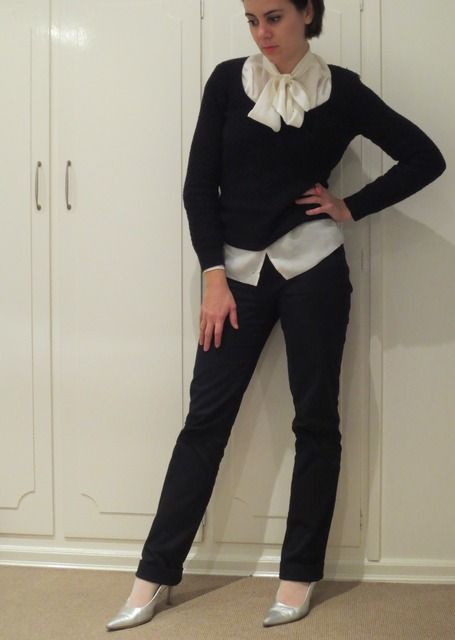 PS. These "
Daily
" photos are from last year. Tee hee!