I admitted to my sister this evening that there is a bit of jetlag in my outfit posts at the moment... something like a fortnight. Eek!
Seeing as today was a glorious sunny day, I hardly want to keep showing pictures of woolly wintery wear, correct? I'll do my best over the next few days to get up to speed.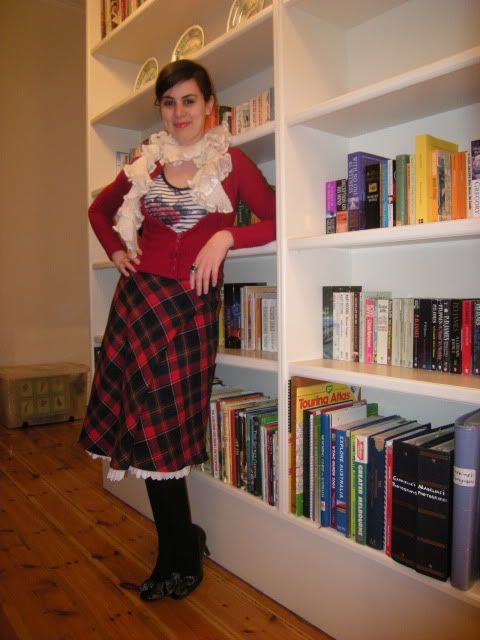 A bit Frenchy, a bit fun!