Here it is! What you've all
(patiently)
been waiting for!
I did have to teach on my birthday but I thought seeing as it was a special occasion I could get away with a party dress. I also signed a lease on our new place! Most exciting day.
Got changed into something blue and slinky for Indian that evening.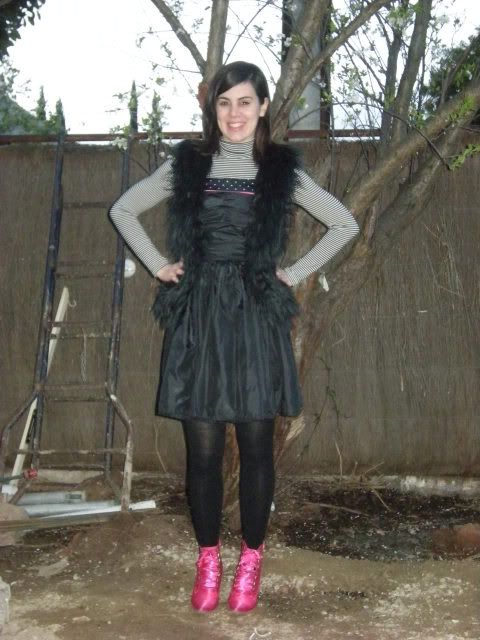 Hot pink satin boots were a hit.