On Sunday I dragged myself out of the house and rode up a hill in the heat to attend my friend's birthday barbeque. I'd never been to her house before so was in a state of shock when I asked to go for a tour and was greeted with the following scenes...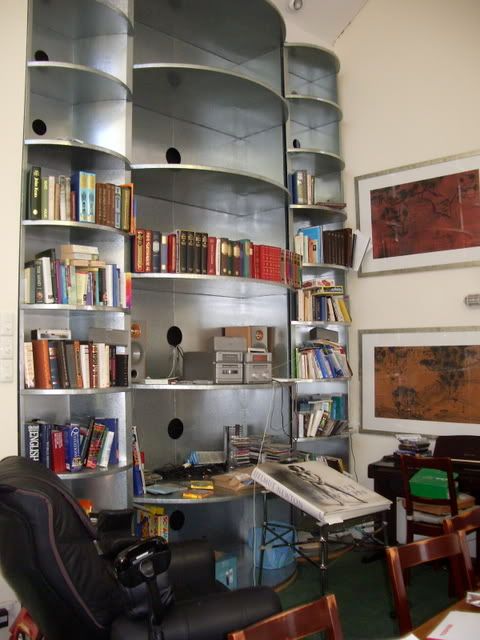 What an insane bookshelf! Heard a story about that Helmut Newton publication too. Published by Taschen, it is apparently too large for all conventional printers. What to do? Fortunately, there is a large enough printer in the world. That used by monks. Imagine that: monks printing reams and reams of nudie pics! Inappropriate use of the word ream, perhaps?
I also noted that the owner of the house is an avid collector of Folio Society tomes.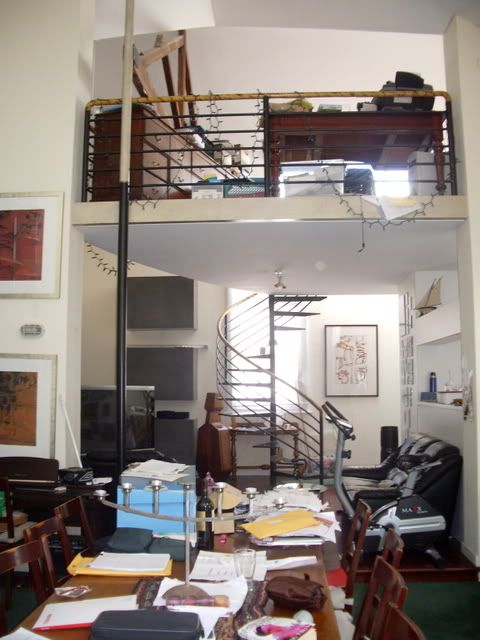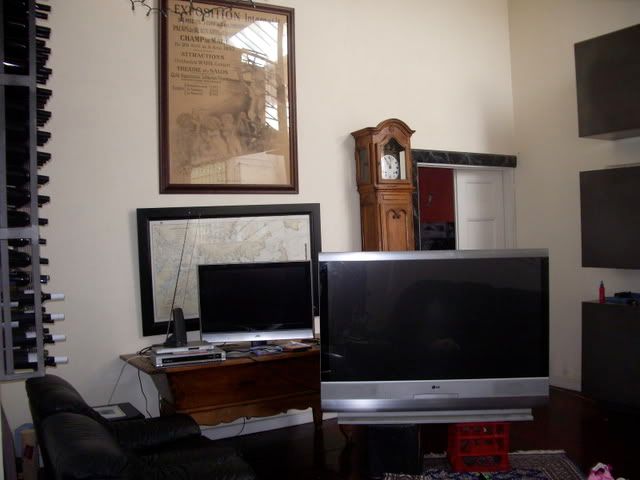 Note the slightly less massive TV behind the massive TV. Sitting on milk crates. The dad apparently "rescued" it from the middle of a building site, so it wouldn't get stolen. Um, isn't that technically stealing also? Beautiful grandfather clock.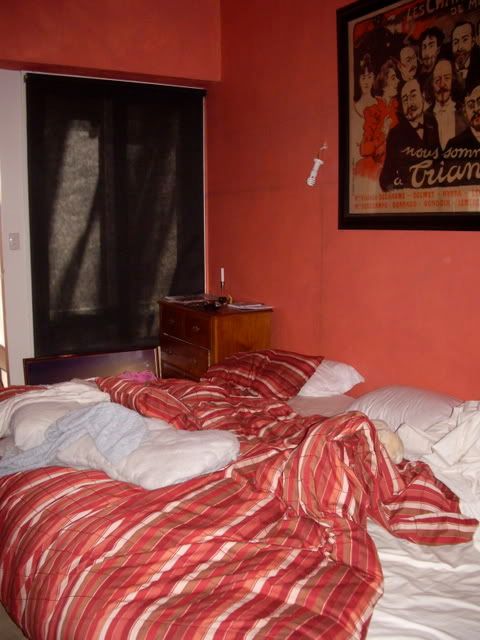 This is the master bedroom (indeed the only bedroom in this open plan house). The bed is the size of two queens. Its sheets need to be custom made!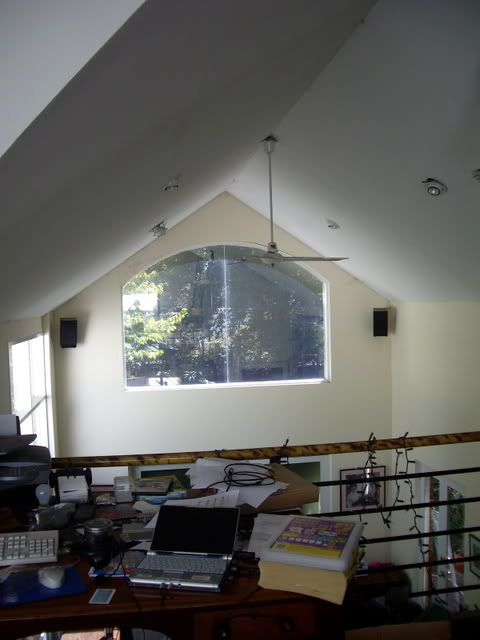 The house also has the most incredible garden - it's a tropical paradise.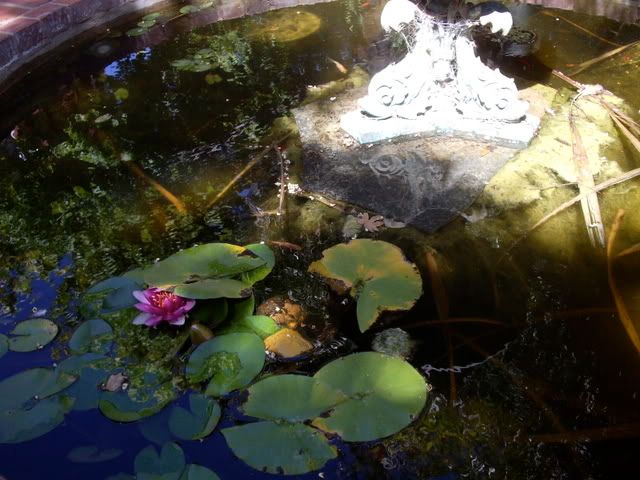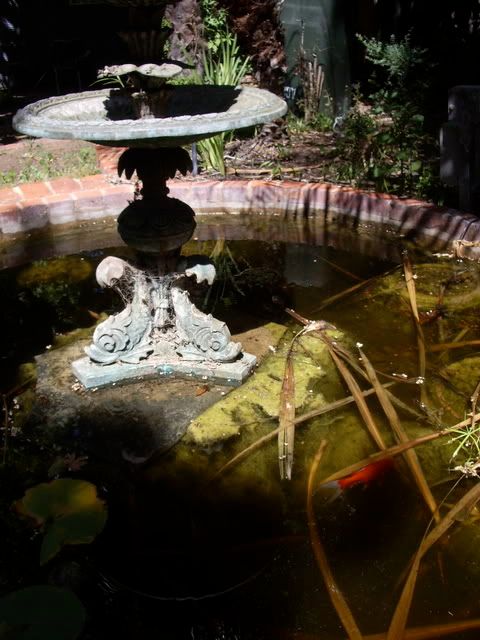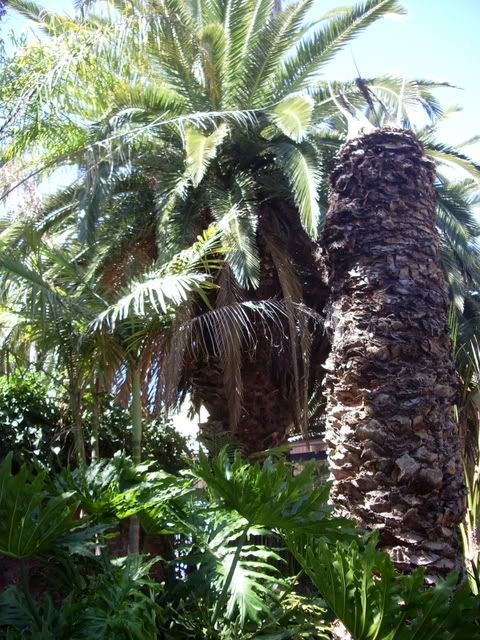 We spent the afternoon playing music in the Summer house: